Missouri Eagle Scout Recognition Day
Due to a new security screening process at the capitol, please arrive 30 minutes early.
Monday, February 19, 2018




2-3:30 p.m.
Missouri State Capitol - House of Representatives
Keynote Speaker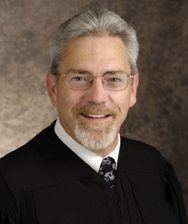 Judge Paul C. Wilson
Supreme Court of Missouri
Dear Eagle Scout:
Congratulations on achieving the rank of Eagle Scout during 2017! Your hard work and determination throughout your Scouting career has really paid off, and you have reached the highest achievement of any Scout, that of Eagle. As an Eagle Scout myself, I can attest that the skills and values that I learned while in Scouting remain important and beneficial to me today.
I would like to take this opportunity to invite you and your guests to take part in a special Missouri Eagle Scout Recognition Day scheduled for Monday, February 19, 2018. This event is no cost to attend for the Eagle Scout and we hope your parents and guests can join us as well. There is a special recognition item and certificate for the Eagle Scouts who attend. This is a large event and plenty of room for everyone to attend. However; due to the size of the Eagle Scout class, during the recognition portion of our program, seating on the House Floor is limited to our 2017 Eagle Scouts. Guest will be able to watch from the House Gallery.
The event is scheduled from 2:00 p.m. to 3:30 p.m. in the House Chambers at the Missouri State Capitol with a reception including soft drinks and hors d'oeurvres on the third floor. We offer this occasion to congratulate you, a new Eagle Scout, for your accomplishments.
To take part in the Eagle Scout Recognition Day, please fill out the reservation form by Wednesday, February 14. Call 573-449-2561 x201 if you have any questions. Hope to see you on the 19th, and again congratulations on this tremendous achievement!
Doug Callahan
Scout Executive
Great Rivers Council, BSA