INVENTION CAMPUS OFFSEASON PROGRAM
The Sinquefield Invention Campus offers a council-wide offseason program. Below is a summary of programs offered. As we continue to grow, the Invention Campus will offer more offseason programs.
Our most popular offseason program for Scouts BSA, Venturers, and Explorers is the Invention/Merit Badge Workshop. The council offers several scheduled weekends in the spring and fall.
Units can also schedule their own Invention/Merit Badge Workshop Weekends. If your unit would like schedule an Invention/Merit Badge Weekend Workshop, please fill out the following documents:
Unit Invention/Merit Badge Workshop Weekend Registration Form
Our most popular offseason program for Cub Scouts is the Invention-NOVA Family Camp. Our Family Camp is currently the fastest growing camping program at LOTOSR and the Great Rivers Council. It is available to all levels of Cub Scouts. Cub Scouts must earn adventures in order to advance. Through out Invention-NOVA Family Camp, we use the amazing resources of the Invention Lab to teach scouts various adventures. Our goal is to combine fun with learning. Some of our most popular adventures include Earth Rocks!, Germs Alive!, Super Science, Digging in the Past, A Bear Goes Fishing, and Build It. In addition to the adventure learning, cub scouts get to participate in activities such as archery, bb guns, wrist rockets, swimming, bouldering, and gaga ball. Beginning in 2019, Spring NOVA Family Camp will be hosted at the Missouri Military Academy. Fall NOVA Family Camp will continue to be hosted at the Lake of the Ozarks Scout Reservation.
There are two Invention-NOVA Family Camps a year, one in the spring and one in the fall. Our dates for 2021 are April 30th - May 2nd (Spring) and August 27th - 29th (Fall). Registrations will open in January 2021.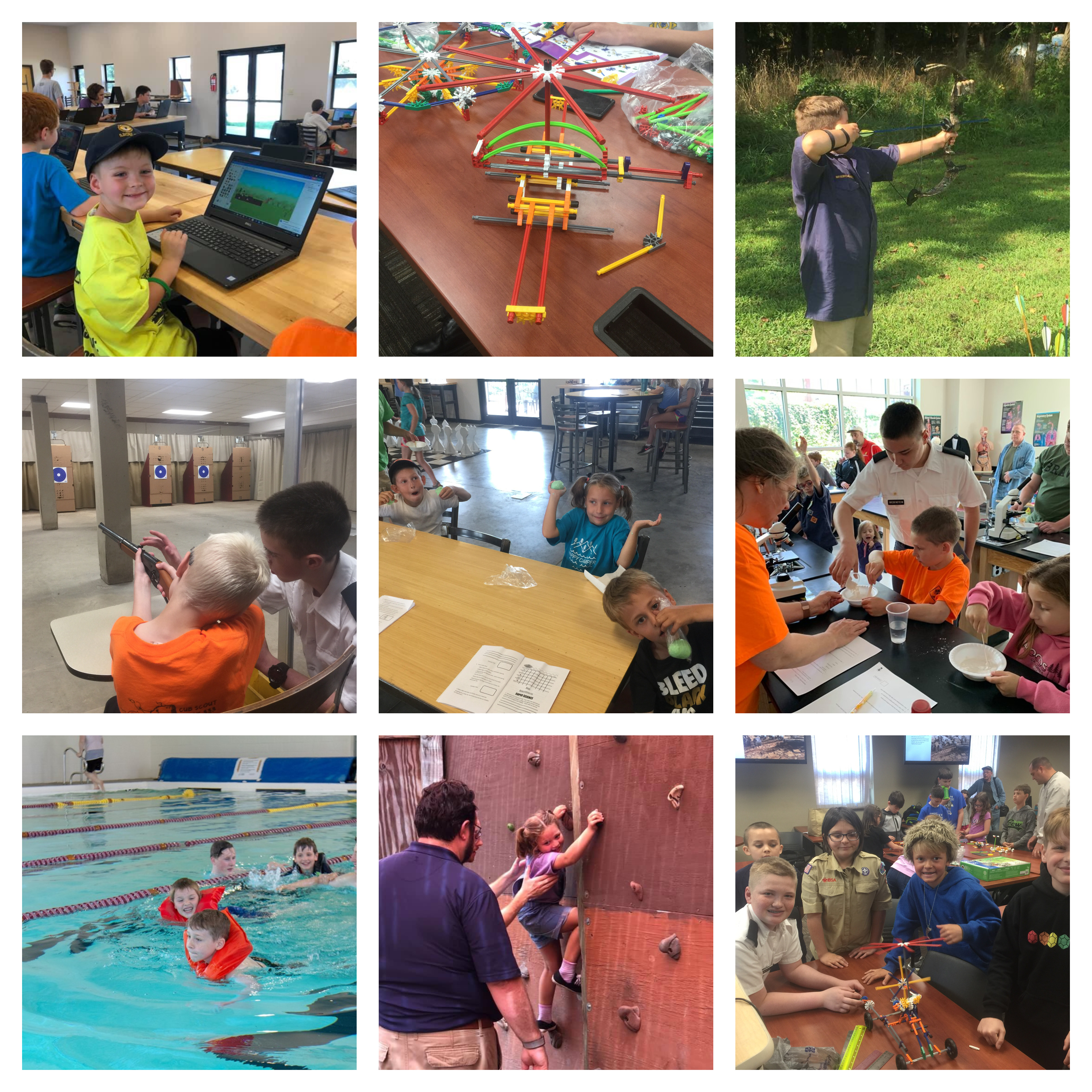 Lastly, the Sinquefield Invention Campus hosts many unit, district, and community events throughout the year. Please contact Invention Scouts Executive Thomas Yang at thomas.yang@scouting.org or (573) 449-2561 Ext. 210 to schedule an unit, district, or community activity at the Invention Campus.