Sail Master Program
AT THE PRESENT TIME, WE ARE NOT OFFERING SALIMASTER WEEKENDS. WE WILL POST AN UPDATE WHEN WE ARE OFFERING THEM AGAIN.
The Sail Master program is designed to allow troops to sign-up on a first-come-first-serve basis to receive basic sailing instruction, work on select requirements for small boat sailing merit badge, or just enjoy the day sailing on the Lake of the Ozarks. Instruction will be given to youth by one of the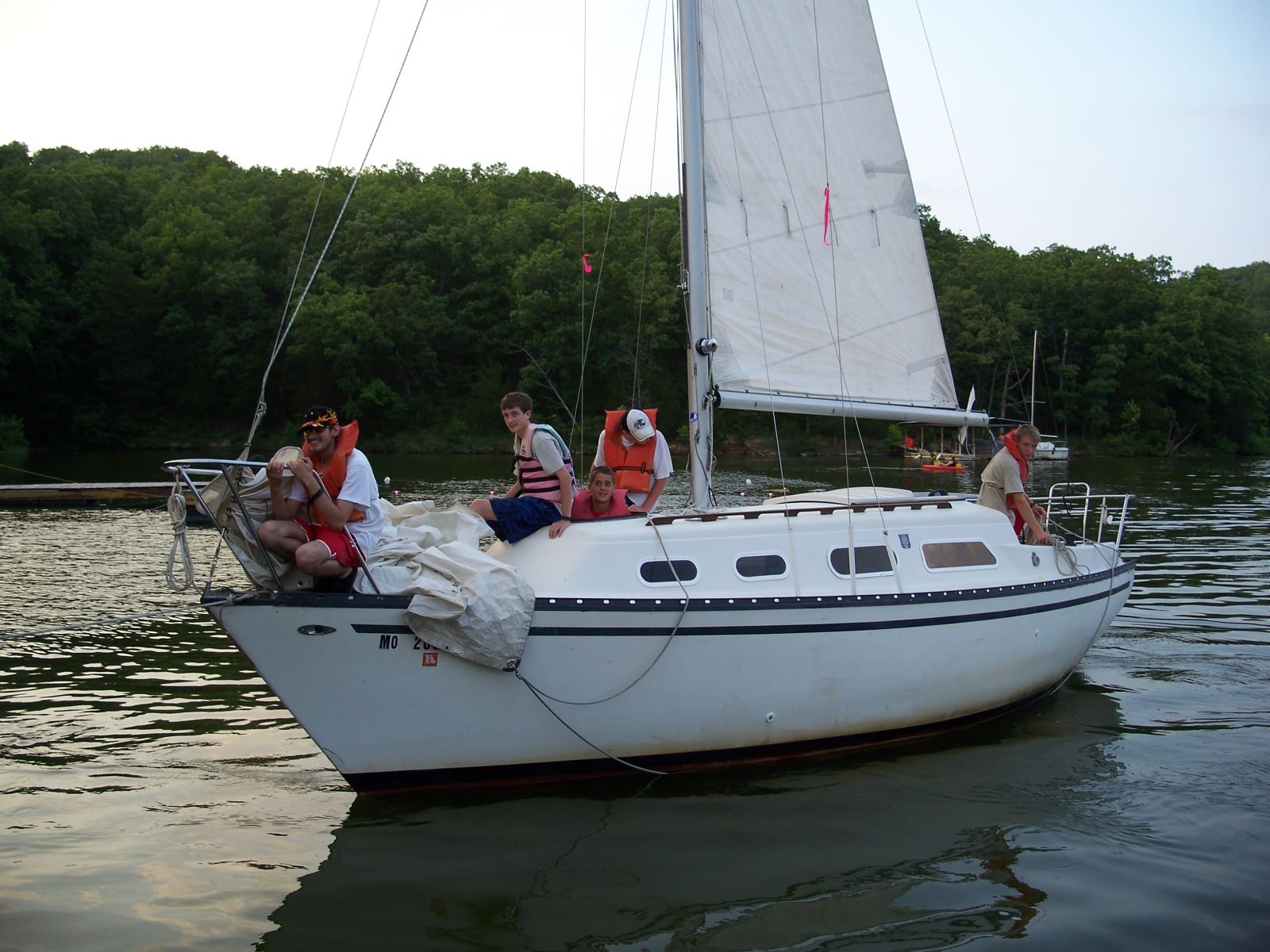 special members of the "Sail Master Corps."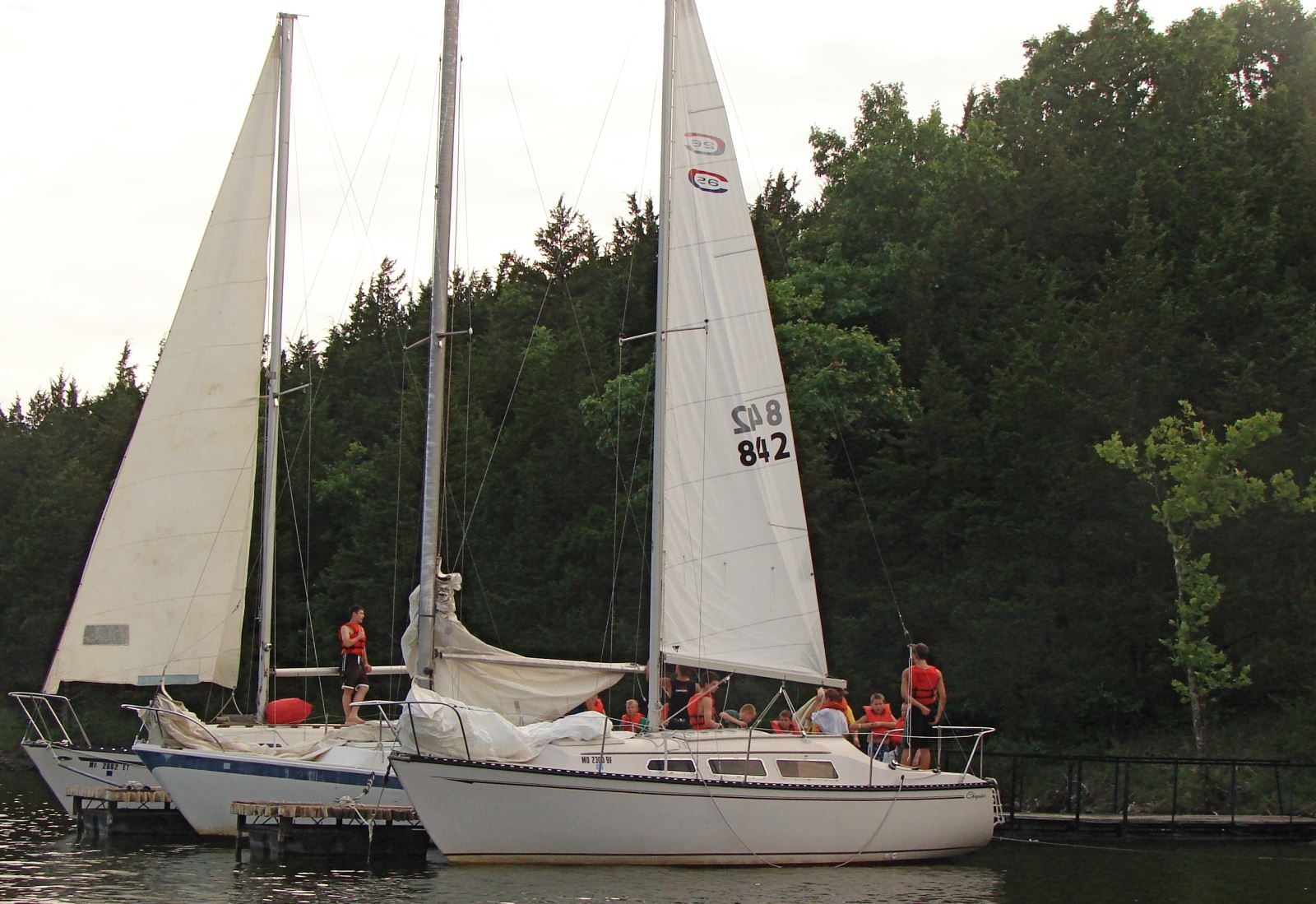 A maximum number of 15 individuals may participate in each of the Sail Master weekends. Participants must be at least 13 years of age. Past sailing experience is helpful, but not required. Safety Afloat, Safe Swim Defense, and Guide to Safe Scouting guidelines are strictly enforced.
Cost: $10.00 per person & $100 Deposit per watercraft. (Units are responsible for their own food.)